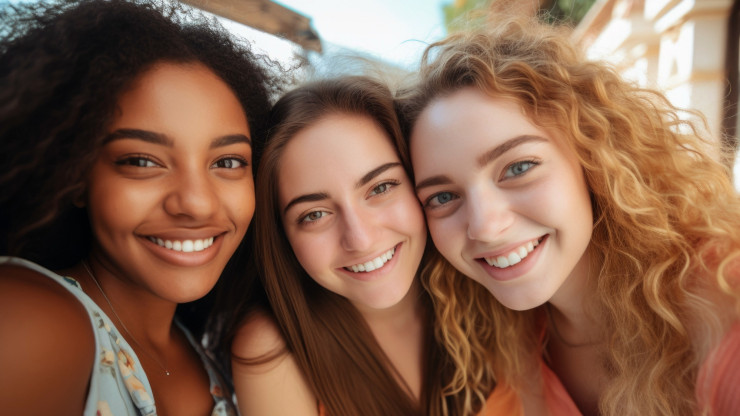 Women & Girls
At Sustainable Solutions for Green Growth, we are devoted to uplifting women and girls through capacity development, policy and advocacy, and community engagement. We firmly believe that when women and girls are empowered, societies prosper and thrive. With this conviction, our organization is dedicated to providing comprehensive programs and initiatives that equip women and girls with the tools and knowledge they need to succeed.
In the realm of capacity development, we offer a wide range of training programs and workshops tailored specifically for women and girls. These initiatives aim to enhance their skills and capabilities in various domains, such as leadership, entrepreneurship, financial literacy, and technology. By investing in their development, we empower women and girls to unlock their full potential and become confident, resilient leaders in their communities.
Our commitment to policy and advocacy ensures that the voices and perspectives of women and girls are not only heard but also taken into account in decision-making processes. We actively engage with policymakers, government officials, and other stakeholders to champion gender equality and advocate for policies that address the unique challenges faced by women and girls. Through evidence-based research, strategic partnerships, and effective communication, we strive to bring about positive change and create a more inclusive and equitable society.
Community engagement is at the core of our work, as we recognize the importance of women and girls actively participating in their communities, addressing local issues, and contributing to sustainable development. We foster a sense of belonging and ownership among women and girls, empowering them to become agents of positive change within their neighborhoods, cities, and beyond. Through mentorship programs, community projects, and grassroots initiatives, we ensure that women and girls are actively involved in shaping their own futures.
In all our efforts, we are driven by a deep commitment to creating a future where women and girls have equal opportunities, rights, and access to resources. We envision a world they can fulfill their ambitions, overcome barriers, and live in dignity. Join us in our mission to empower, advocate, and engage with women and girls for a more equitable and just society. Together, we can create a brighter future for all.